Drone Inspections are allowing Telecommunications providers to ensure that their infrastructure is operating as efficiently as possible.
Cost-effective tower inspections.
Tower climbs typically take hours and costs thousands of dollars. Drone inspections of telco towers  dramatically reduces time and costs compared with traditional tower climbs. These funds can be better reallocated into more frequent inspections and increased capital expenditure to ensure optimal performance.
Safer inspections and reduced risk from working at heights.
Inspecting telecommunication towers can be dangerous and often requires the use of elevated work platforms, scaffolding, harnesses and abseiling. These high-risk activities demand significant resources and planning to perform them safely. Drones allow you to capture more detailed information safely from the ground. 
Digitise your assets for better management.
Digitise your infrastructure with high-resolution imagery and 3D modelling. Access and audit data about your assets from your desktop and collaborate easily with your team. This allows you to build more accurate and comprehensive records, prioritise tower projects and identify potential issues early. Machine learning algorithms can also provide predictive analytics and object recognition which enable deeper insights.
Telecommunications Solutions
We work with telecommunications providers to ensure their infrastructure is operating as efficiently as possible. We are able to deliver more cost effective, safe tower inspections. You can also digitise your assets for better management with high resolution imagery and 3D modelling.
Our Drone Inspection software – Smart Data – allows seamless inspection and reporting of vertical assets such as towers, enabling for digitisation of assets, efficient reporting of defects and problems, and more efficient maintenance planning for network operators.
Network uptime is critical for your customers, drone inspections and visualisation using our software are an additional tool to ensure that your network is running at its best. 
An all in one tailored solution 
National Drones can provide custom training, gained from our years of experience in completing drone inspections of vertical assets such as telecommunications towers. This training coupled with our software package, will enable your in house teams to competently complete tower surveys to provide you with an all in one drone solution.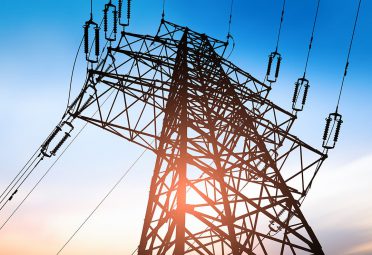 High definition imaging, 3D modelling and digital thermography are just some of the applications made affordably accessible through remotely piloted aircraft operations. Combining intelligence from all three methods provides technical engineers with quantitative and qualitative data facilitating faster decision-making, reducing maintenance and repair costs and extending the useful life of valuable assets.
Find Out More
We helped Broadcast Australia create a Telecommunications solution.
View Case Study